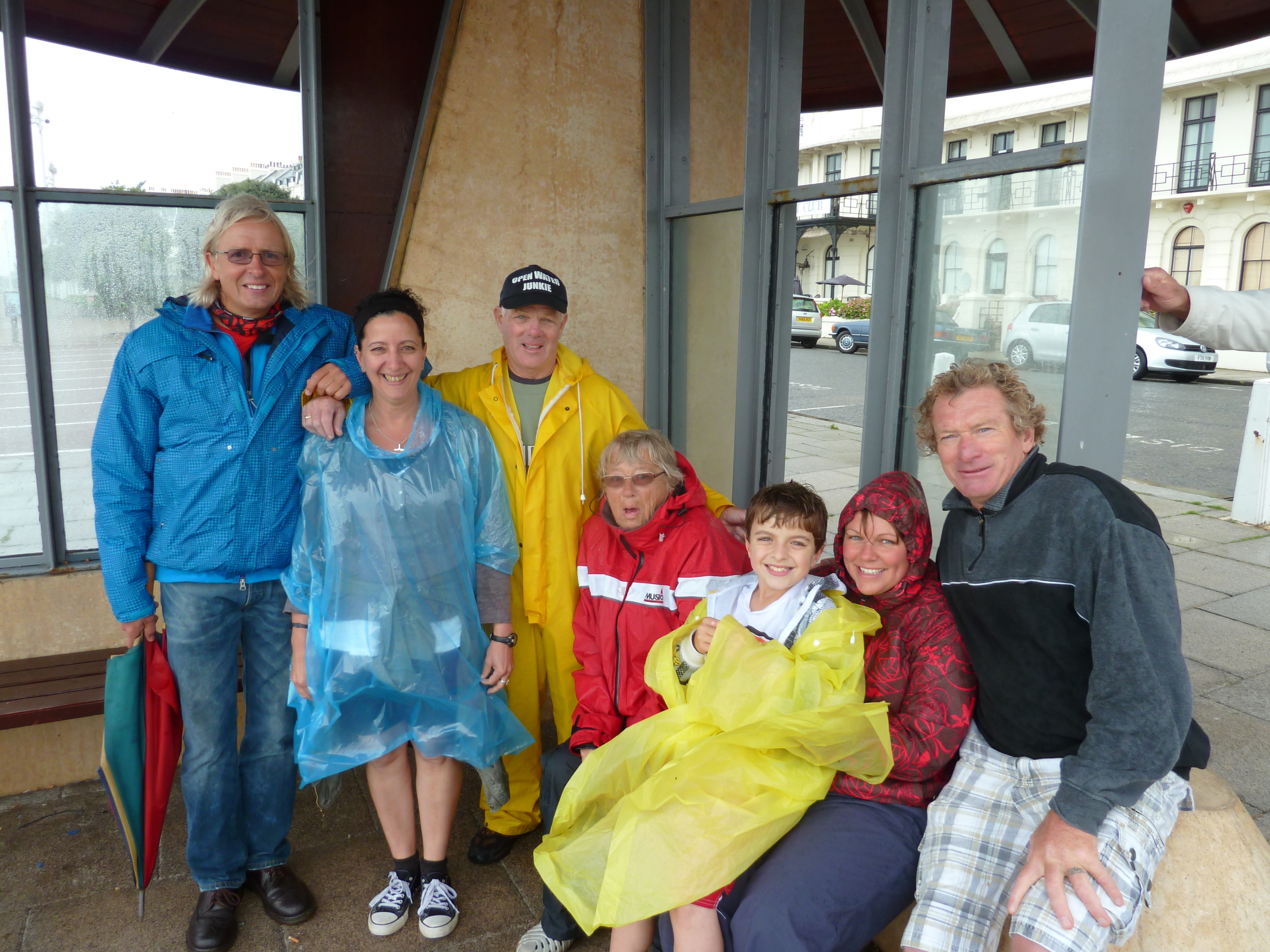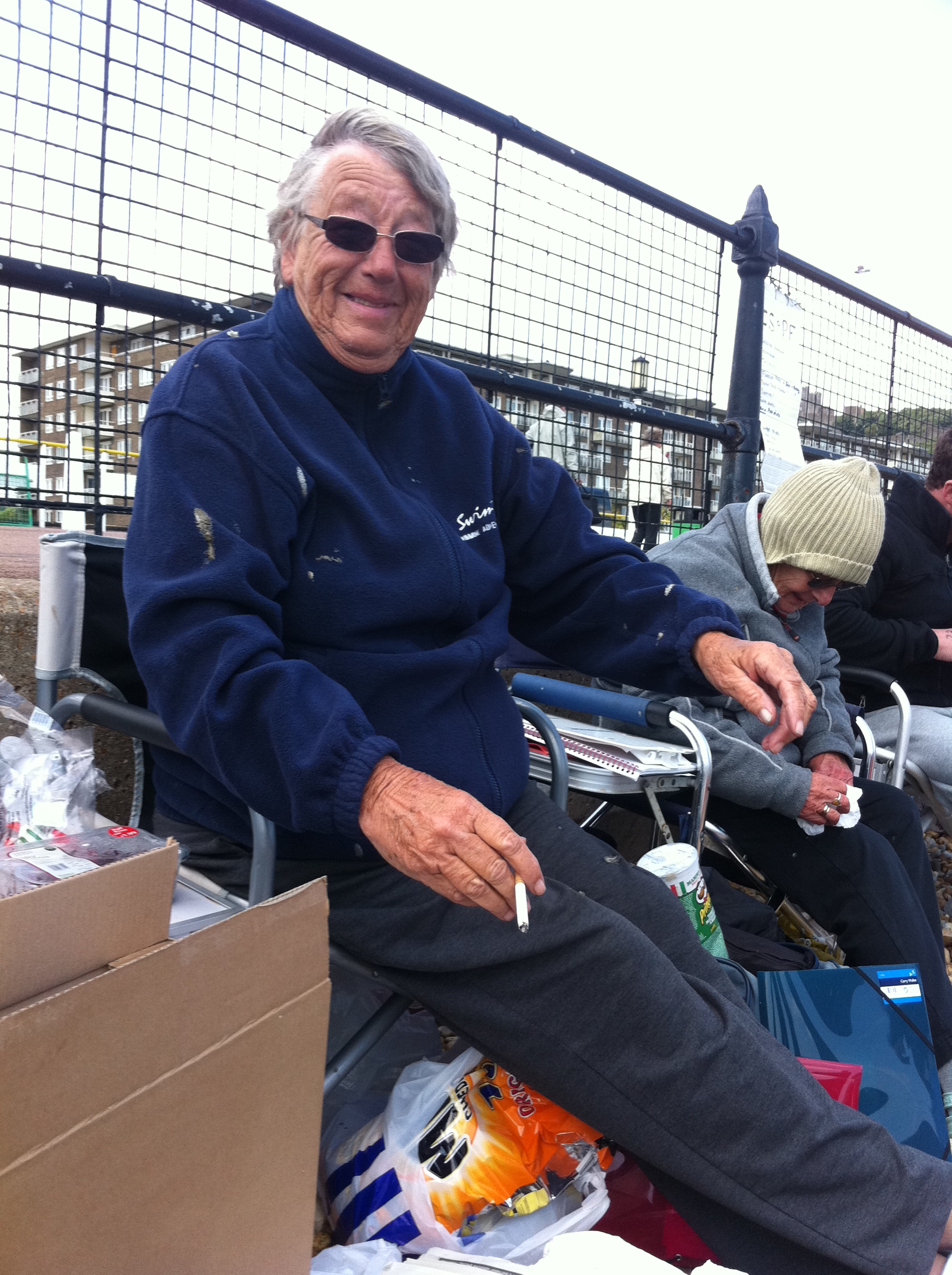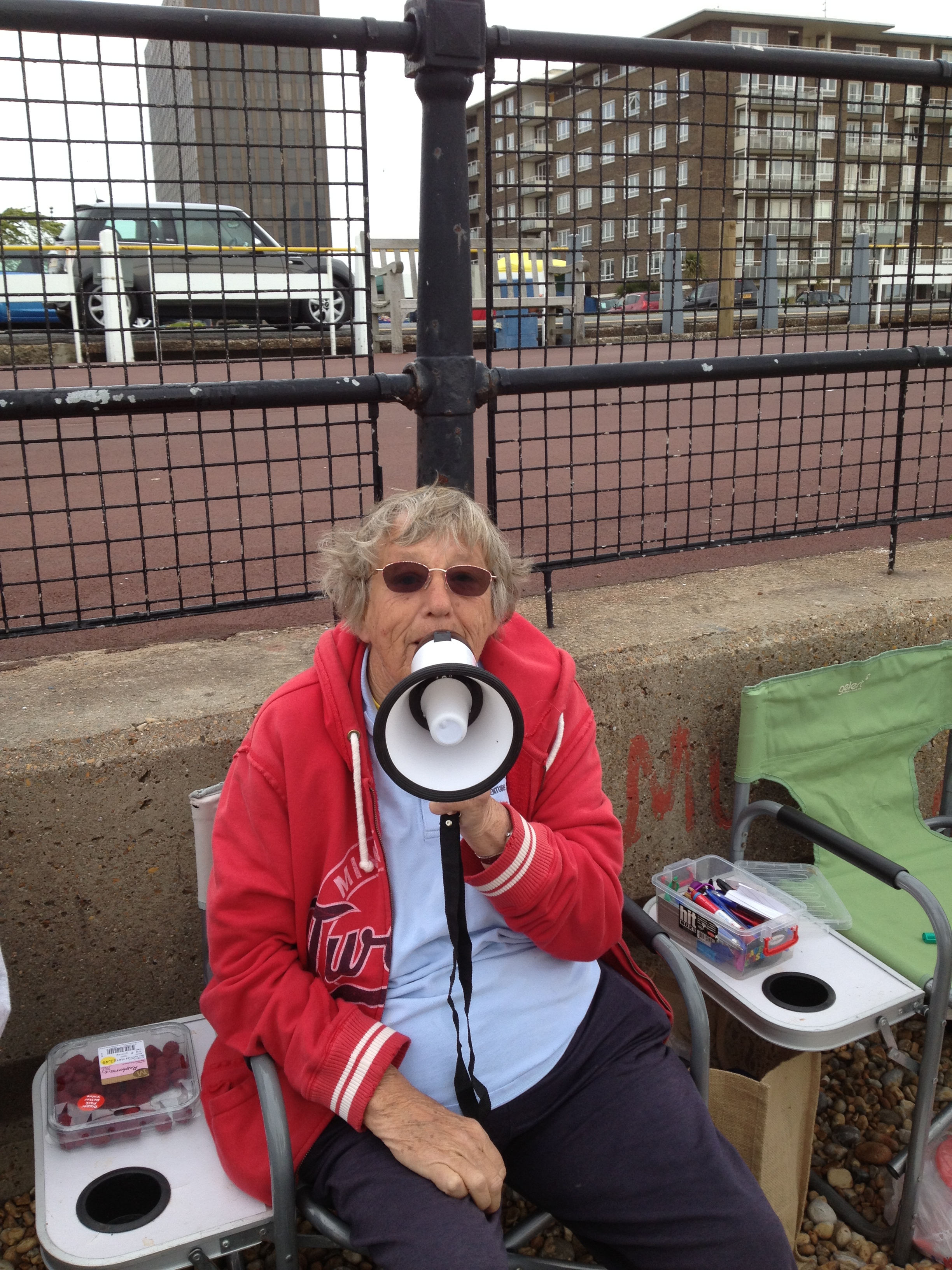 From Freda with apologies for not doing it straight after the dinner (I was still in shock!!),
Well, there I was enjoying the dinner and applauding the awards and delighting at meeting so many swimmers and their families from last season and years gone by and then - WHOOSH, I suddenly found my jaw dropping and I was doing a goldfish impression! Cliff was talking about a special award that wasn't on his list and didn't have a slide. I was looking around to see who it was for and then he mentioned retirement and my name!! It's not often any of you have seen me speechless but I truly was. How dare you all surprise me like that!! I'm the one who dishes out surprises. I'm the one who says:
"I know it's raining, but, if Im getting wet then so can you. Six hours, get going and I don't want to see you for two hours. And don't go past the last pole!"
"What do you mean, you have to get home for a Sunday roast so you have to leave at 12 o'clock? The Channel won't be easier because you had roast beef for dinner!"
"Yes, I know you swam 7 hours yesterday. That's why you're only doing 6 today!"
"No, of course I haven't swum the Channel. Do you think I am mad?"
"No, Carlos, you can't set fireworks off on the beach when you land in France."
"Well of course it's tough but it was your stupid idea to swim the Channel, not mine."
All I can say is that I cannot believe it's over 30 years since Alison's coach emigrated to Australia and I started to coach her. I have had such wonderful times and seen so many changes in that time. In the first couple of years we had a small handful of swimmers in the water on the first weekend in May. Now it's well over 100. I have so many memories of swims and swimmers over all these years. You have all been amazing. Swimmers from all over the world have met at Swimmers Beach and made new friends and it has been a delight to see them all.
We have had such fun, hey? On many an occassion I have laughed until the tears rolled down my cheeks. I have delighted in seeing so many swimmers achieve their dreams and I have cried with those who have been thwarted. I have wagged my fingers at those who have challenged me and the beach crew (you know who you are!) and have had my head in my hands at some of the antics you have got up to. Channel swimming is an amazing sport full of amazing people - and you are all mad!!
Thank you so much for my award. It has pride of place in my house and will always remind me of Dover and Channel swimming. But, although it is in my house, I am sharing it with all of you. People think that I haven't really retired but it is true, I have. Of course I will still come down from time to time (and I will still wag my fingers at you all) but it is time to hand over the reins. Barry and Irene do a fantastic job on the beach and I know that Emma will do a great job in keeping you all in check. In fact she will have an advantage that I didn't have. She will be swimming in the same place as you and will know if you are skiving!! Oh, how I wish I could have swum up behind some of you over the years!
Now, talking of skiving, shouldn't you be in the pool! The Channel takes no prisoners, you know!
Love Freda xx